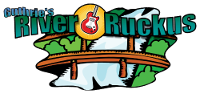 The 12th edition of Guthrie's River Ruckus is back in July, just announced on the Morning Kix Start on Iowa's Best Country, KIX 101.1.
The Ruckus lineup in 2020 includes Miranda Lambert, Chris Janson, Granger Smith, Riley Green, John Michael Montgomery, Phil Vassar and Brad Morgan on the Main Stage on July 24 and July 25. Kicking things off on the Thursday night in the campgrounds will be Sack of Lions, Cody Hicks and Jeremy McComb.
Guthrie's River Ruckus is located between Omaha and Des Moines in Guthrie Center.
Tickets and campsites go on sale at https://www.guthriesriverruckus.com/.