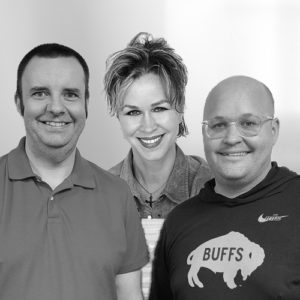 The Morning KIX Start with Justin, Kat & Brandon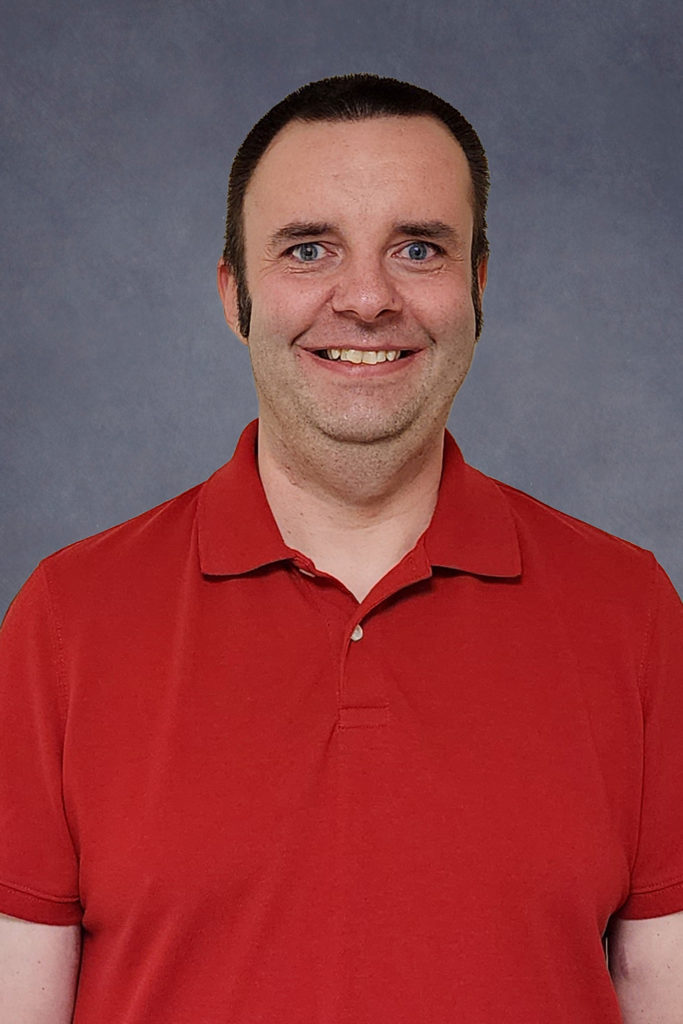 Justin joined KIX 101.1 in April 2023 has 16 years of experience in radio.
Previous radio stops include Columbia MO, San Angelo TX, Lake Ozarks MO, Manhattan KS and St Joseph MO. Justin was born and raised in a small farm town an hour north of Columbia MO and enjoys listening to music, watching sports, and traveling.
Name: Justin Hammons
Age: 40
Hometown:  Atlanta, MO small farm town of 400 people
Brothers/Sisters: 2 older sisters
Pets: None, but I love dogs
When did you start at KIX 101.1: April 2023
One thing you could not live without: Music
What is your favorite TV Show: Seinfeld
If you weren't in radio, what would you be: Retired
Favorite vacation spot: Vegas was fun, hope to make it to Florida and NY soon
Guilty pleasure: Watching sports
Biggest pet peeve: People who are always late
What was one of your most memorable radio moments: All the great concerts I have went to
Favorite food: Pizza, Mexican and Chinese
What movie do you HAVE to watch if you see it on TV: White Men Can't Jump
Favorite song: It changes all the time
If you could meet one person, who would it be: Garth Brooks
Celebrity crushes: Mila Kunis or Kaley Cuoco
Favorite month of the year? September/Football
Is the glass half-full or half empty: Half full
Dream Car: Mustang
The world would not be the same without what: Music and sports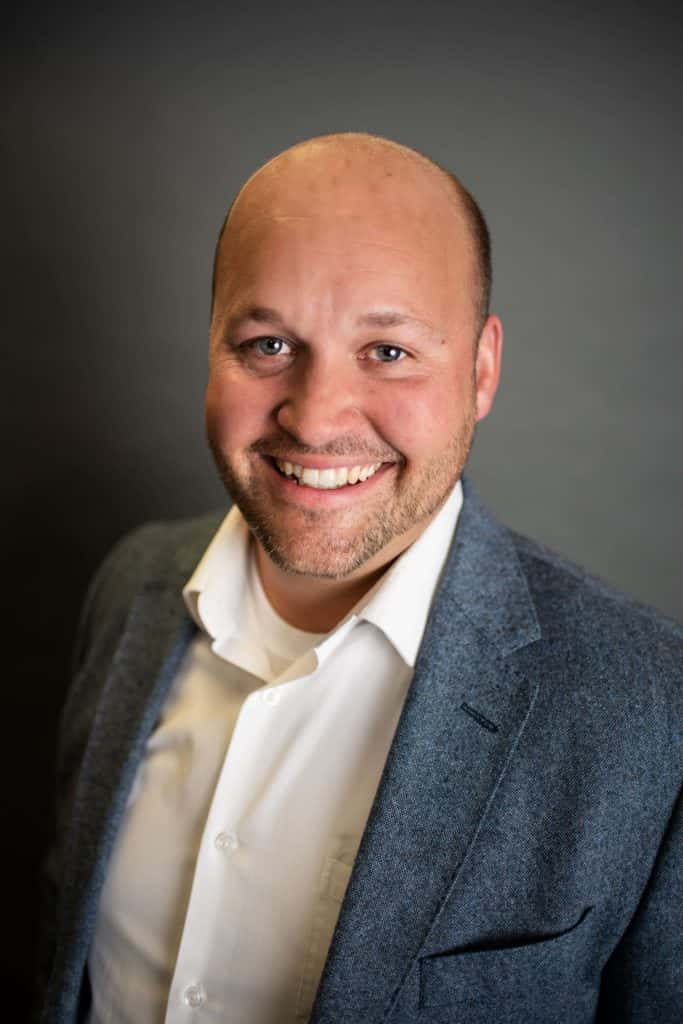 Brandon Lewis joined KIX 101.1 on August 1, 2019.
Brandon is part of the Morning KIX Start with Justin & Kat. He is also the Program Director for KIX 101.1 and the Voice of the Marshalltown Bobcats on KFJB-TV.
Before joining KIX 101.1, he was the Station Manager / Sales Manager at KCHA-AM/FM and KCZE-FM in Charles City and New Hampton, where the station saw nearly 13-percent year-over-year growth in sales and the expansion of an award winning news and sports department. Brandon began his career at KILR in Estherville, Iowa. Other career stops include News Director at KSIB in Creston, Iowa, Sports Broadcaster at the University of North Alabama in Florence, Alabama and News Anchor / Sports Announcer at KTOE in Mankato, Minnesota.
Brandon was born in Brighton, Colorado and enjoys watching baseball or the Denver Broncos and playing a round of golf.
Name: Brandon Lewis.
Hometown:  Armstrong, IA, born in Brighton, CO
Brothers/Sisters:  One older Sister
Pets:  None, allergic to cats. But not Nashville Kat
When did you start at KIX 101.1: August 1, 2019
One thing you could not live without: My wife
What is your favorite TV Show:  Ted Lasso
If you weren't in radio, what would you be: Lawn boy
Favorite vacation spot: Maui wowie!
Guilty pleasure: Placing $1 bets on DraftKings
Biggest pet peeve:  People who don't like goats
What was one of your most memorable radio moments: Fooling everyone in KIX Country with the cat noise on April Fools
Favorite food: Paleo Chocolate Cake
What movie do you HAVE to watch if you see it on TV: James Bond
Favorite song: I wanna talk about me – Toby Keith
If you could meet one person, who would it be:  Coach PRIME
Celebrity crushes: Todd Collins
Favorite month of the year? November! Birthday month
Is the glass half-full or half empty: Half-full
Dream Car:  The KIX Van
The world would not be the same without what: The Morning KIX Start with Justin, Kat & Brandon
THE MORNING KIX START FEATURES

The Morning KIX Start's Latest Posts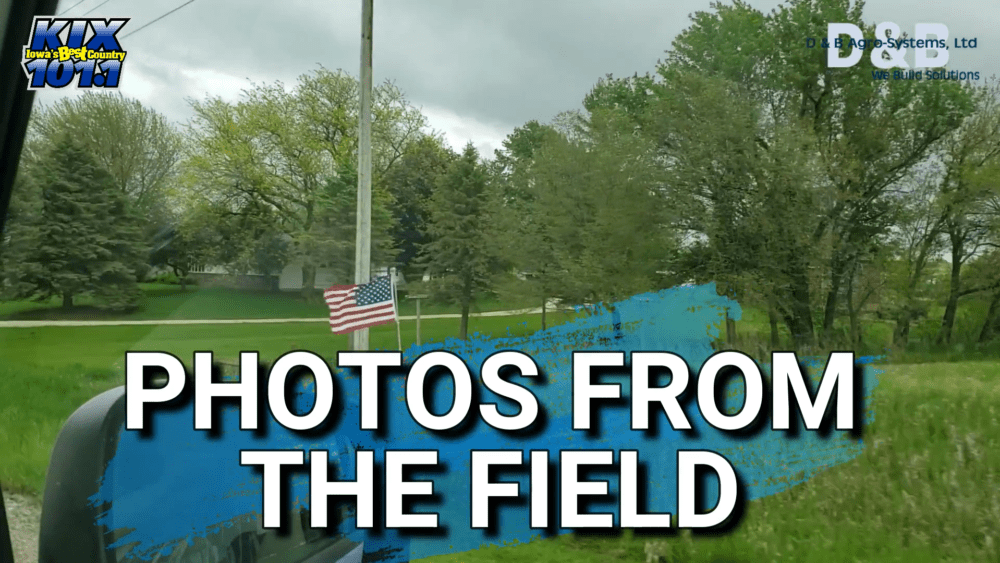 Remember those amazing "Photos From The Field" we got this spring?? Check out this awesome video of Brandon Lewis presenting our winner – Mick Zoske of Iowa Falls – with his D&B Agro prize pack! THANK YOU
Read More »