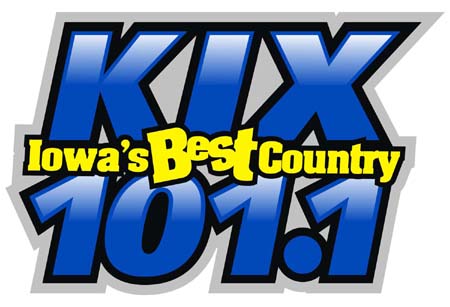 Hey Kix Country friends and listeners. Can you believe that we are coming up on a full four years together? Moving to Central Iowa was a huge leap for me and I am so happy to say that you all have made me feel right at home here. So much so that I want to expand my role at Trending Media Inc. and learn as much as I possibly can about Marshalltown, Marshall County and all of Kix Country!
What I am getting at is that I have some big news that I want to share with you.  I have accepted the position of Continuity Director at Trending Media Inc. That means that after September 13th, I will be stepping down as Co-Host of The Morning Kix Start on KIX 101.1. I am not, I repeat not, leaving. I love working here and am very excited to learn new parts of the broadcasting business. This does mean that I will not be on all morning with Jonathan Knight, but I will be stopping by to say hi every morning around 9am. That's right folks! We are going to continue playing You Can't Beat Melia, just like we always do, so study up!
In addition to learning a new job here in the building, I will be available to fill in from time to time on KIX 101.1, our AM sister station News Talk 1230 KFJB and in the News Department. I am definitely not going to disappear from the air waves.
Thank you all so much for listening to our station, for being the super welcoming and friendly people that I heard about from friends and family and for making me part of that family. You all are the best!
Melia Jeanne