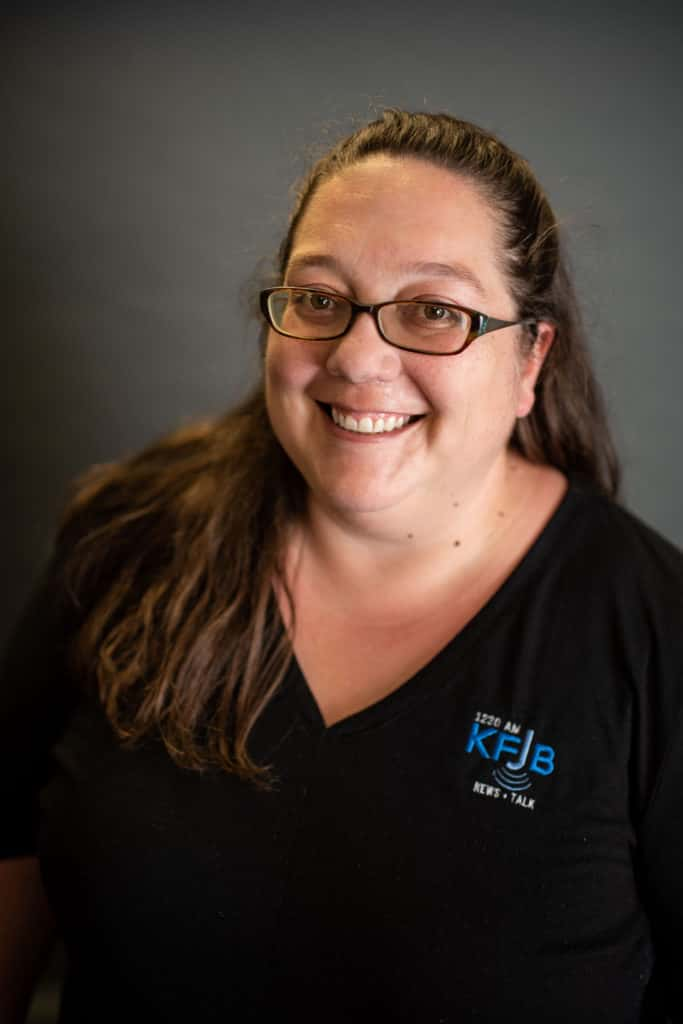 Melia Jeanne has been living it up in KIX Country since the later part of 2014 and her role at Iowa's Best Country, KIX 101.1 has evolved over time.
You used to hear her on The Morning KIX Start and now she stops in just after it each morning to play You Can't Beat Melia with you the listener. Can you answer more questions right than she does?
Nowadays Melia does more work away from the microphone helping out the Sales staff by writing commercials and helping to get them produced. You will still hear her voice between the songs every once in a while.
When not working, Melia takes her dog for two walks a day rain or shine. She also loves to movies and binging shows and you can usually find her crafting when she has a spare hour or two.
Name: Melia Jeanne
Born: Olathe, Kansas
Age: old enough to know better
Siblings: one brother and one sister
Pets: Her Royal Highness, The Princess Floofy
Started at KFJB/KIX 101.1: October of 2014
One thing I could not live without: Coffee!
Worst job ever: Buffet waitress at a Holiday Inn. The Worst!
Favorite TV Show: Don't ask, I am still mad about Game of Thrones
If you weren't in radio, what would you be? Fulltime Crafter
Favorite Vacation Spot: Anywhere in the woods, hopefully near some water
Guilty Pleasure: Romantic Comedies when I am sad
Name one bad habit: Do fried potatoes count?
Biggest Pet Peeve: People looking at their phones while behind the wheel. "I'm Walking Here!"
What was one of your most memorable radio moments: Well, there was that time I got to talk to Garth Brooks.
Favorite food: Carbs
What movie do you have to watch if you see it on TV: Shawshank Redemption
Coke or Pepsi: Dr. Pepper, Baby!!!
Favorite song: I like the good ones.
If you could meet one person, who would it be: Robert Downey Jr. because I have a question for him.
Celebrity Crushes: Chris Evans forever!!!
Favorite Month Of The Year: October for sure
Is the glass half full or half empty: Depends on the day
Dream car: Winnebago Horizon with a small tow vehicle
The world would not be the same without what? Coffee!