Good Morning!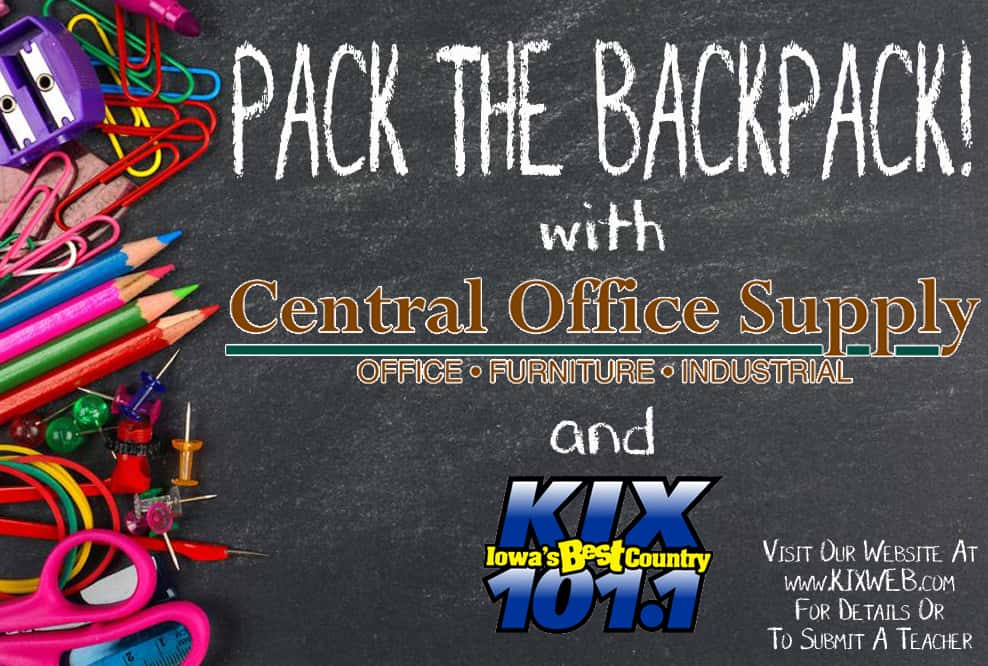 What a great event we have with Pack the Backpack, presented by Central Office Supply, a division of Minuteman and Kix 101.1! Each month during the school year, we will be awarding $101 to a Kix Country classroom to help out with supplies. We will award the prize on the last Wednesday of the month. You can listen to each new winner at 8:30a on the Morning Kix Start.
Our October winner was very grateful to be nominated and even shed a tear or two. Below you can listen to my phone call with  Alden Elementary School – 6th Grade Teacher Ms. Blake Peck. She was nominated by Amy Klaffke, a parent of a student in Ms. Peck's class. Here is the letter:
I would like to nominate at Alden Elementary School – 6th Grade Teacher Ms. Blake Peck.

This year her class she got her class all their supplies so that the parents didn't have to go back to school shopping. I know that as the year goes along they will run out of supplies and I don't want her to have to purchase anymore for the students.

I would love to see her win "Pack the Backpack" to help her with costs of getting more supplies for the WHOLE school year. She is an amazing teacher to do that for 15 students and she deserves it!

Thanks (Parent of Student)
Amy Klaffke
Nominate your Kix Country class by submitting a letter to us at backpack@kixweb.com.