What a great event we have with Pack the Backpack, presented by Central Office Supply, a division of Minuteman and Kix 101.1! Each month during the school year, we will be awarding $101 to a Kix Country classroom to help out with supplies. We will award the prize on the last Wednesday of the month. You can listen to each new winner at 8:30a on the Morning Kix Start.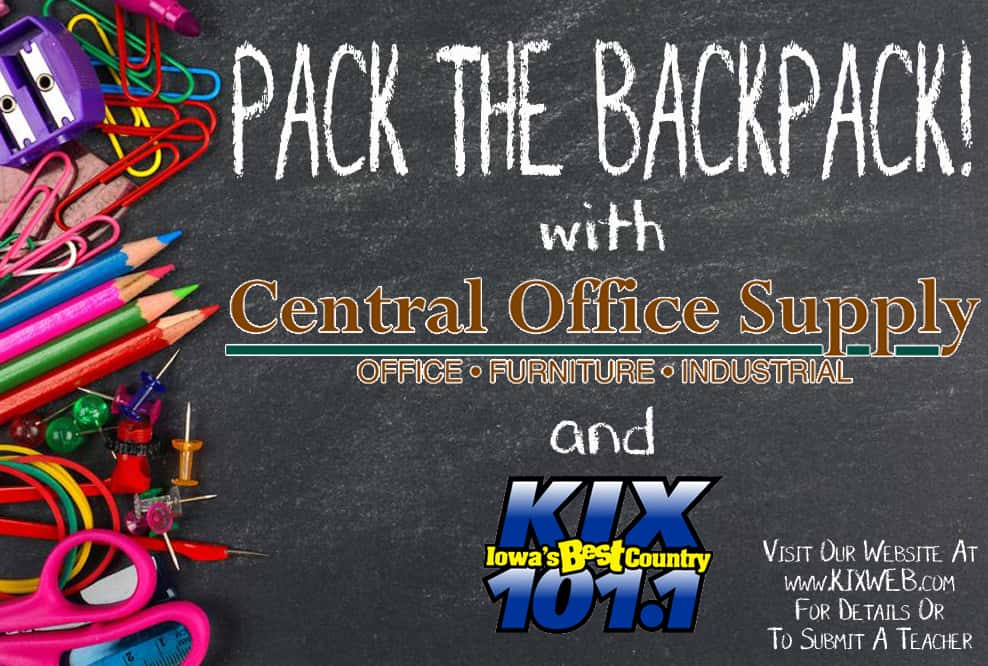 Our November winner is the ELL Teacher at South Tama County Elementary, Mr. Matt Beatty. Matt was nominated by his girlfriend, Kirstyn Vest who is certainly proud of his accomplishments in the classroom. Here is the letter nominating Mr. Beatty:
Hey kix my name is Kirstyn and my funny caring goofy boyfriend Matt Beatty is the ELL teacher at south tama county elementary. He graduated from Upperiowa and moved two hours away from hometown to teach in this district. His passion for his job is endless any where we go in town and see students all of them are "Hey Mr Beatty" sometimes I feel like I'm with a hometown celebrity. It's very hard for outside people to understand what all the job of teaching entails but I see it first hand between late-night projects and material preparation i honestly don't know how some people do it. He does that and then some including coaching football and track through out the year. Every time we go to Walmart or target he always getting little organizal items for his classroom/students and recently got his own laminator so he didn't have to spend late nights at the school laminating learning tools. He is one of few male teachers at the elementary so he is a great role model for many students because he connects with them on their level is very real with them. I think he would be a good pick for pack the backpack because his students learning and well being is always at the top of his list even if he has to use his own money to achieve that so this would just be the little extra help he needs to keep achieving all those goals with his students.
Below you can listen into my interview with Matt and watch his reaction here!
Nominate your Kix Country class by submitting a letter to us at backpack@kixweb.com.