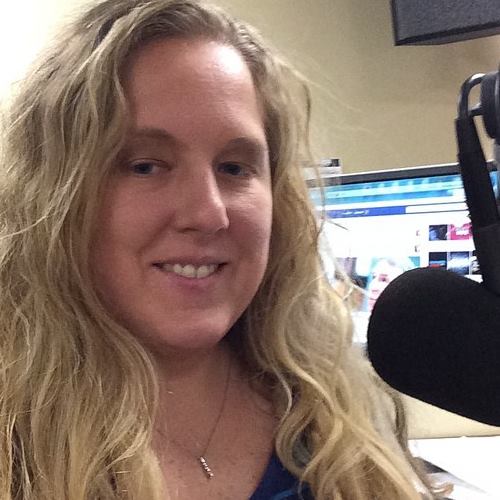 I joined Iowa's Best Country, KIX 101.1 in May of 1999, after attending a job fair at Marshalltown Community College, where I was attending school to become a Veterinarian. I needed a job, and I love music, so it was the perfect job at the time. Crazy to know at the time, KIX 101.1 would become my future job, and I absolutely love it. 
I've done pretty much every shift at KIX 101.1, and I've worked at our sister station, KFJB, running the board for sports and Sunday morning programming. 
In my free time, I enjoy watching the Iowa State Cyclones, The Dallas Cowboys, and Going Camping.
Age: 40
Hometown: Grinnell, Iowa
Younger Brother: Curtis
Pets: Maxwell- 2 year old male dachshund, Zack- 7 year old "KIX Critter" male dachshund, Boots- 12 year old female cat, Ruby- 4 year old female cat
Started at KIX: 1999, pt weekends, went to ft overnights, I've done pretty much every shift from morning show to drive home. Favorite shift? Filing in for DORIS Day- Middays
I Can't Live Without: Laughter! If you can make me laugh, We're Golden!
Worst Job: Server at Perkins- Sunday mornings were the worst!
Favorite TV Show: Bull
Weren't In Radio: Veterinarian
Favorite Vacation Spot: Florida
Guilty Pleasure: Ice Cream! Especially Ben & Jerry's Phish Food
Bad Habit: over analyzing everything
Pet Peeve:  People reading over my shoulder
Memorable Moments: Meeting Charlie Daniels and Thomas Rhett
Favorite Food: Cadbury Mini Easter Eggs or Peanut Butter M&Ms
Favorite Movie: Steel Magnolias
Coke or Pepsi?: Pepsi
Favorite Song: Miranda Lamberts's Bluebird
Best Person You've Met: Kenny Chesney
Favorite Phrase: Ya Know?
Celebrity Crush: Jason Mamoa
Favorite Month: June
Glass Half Full or Half Empty?: Half Full 
Dream Car: Silver Lexus
Favorite Websites: Facebook, TMZ
World Wouldn't be the Same Without: Music