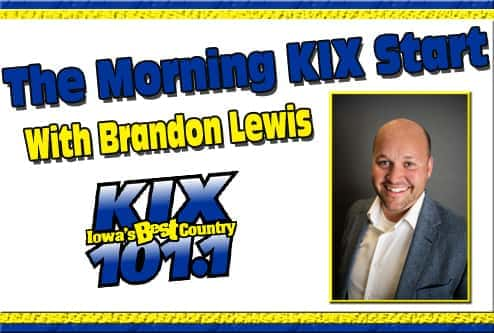 Good morning, Kix Country!
This is the BIG first blog post for the morning Kix Start! More to come. I'll provide some updates, tid bits and uncut interviews right here! So check back often for artist interviews, the movie review with Sean Patrick and my weekly Thursday interview with the voice of the Iowa State Cyclones, John Walters.
If things haven't busy enough lately with the Iowa State Fair and Kerplunko (which were a great time), my girlfriend and I scored some free Vikings tickets this past weekend and saw them kill the Falcons. I love football, but I have to admit the Vikings are #2 for me…I am from Colorado, so the Denver Broncos are #1!
If you have nothing better to do, haha, you can head over to http://kxia2.itmwpb.com/2019/08/05/brandon-lewis-bio/ and read up on my background in radio. Next month I will celebrate 14 years in radio. I would not trade anything for the career I have had.
I look forward to talking with you on the radio and hopefully meeting you, our great listeners out there in Kix Country!
-Brandon