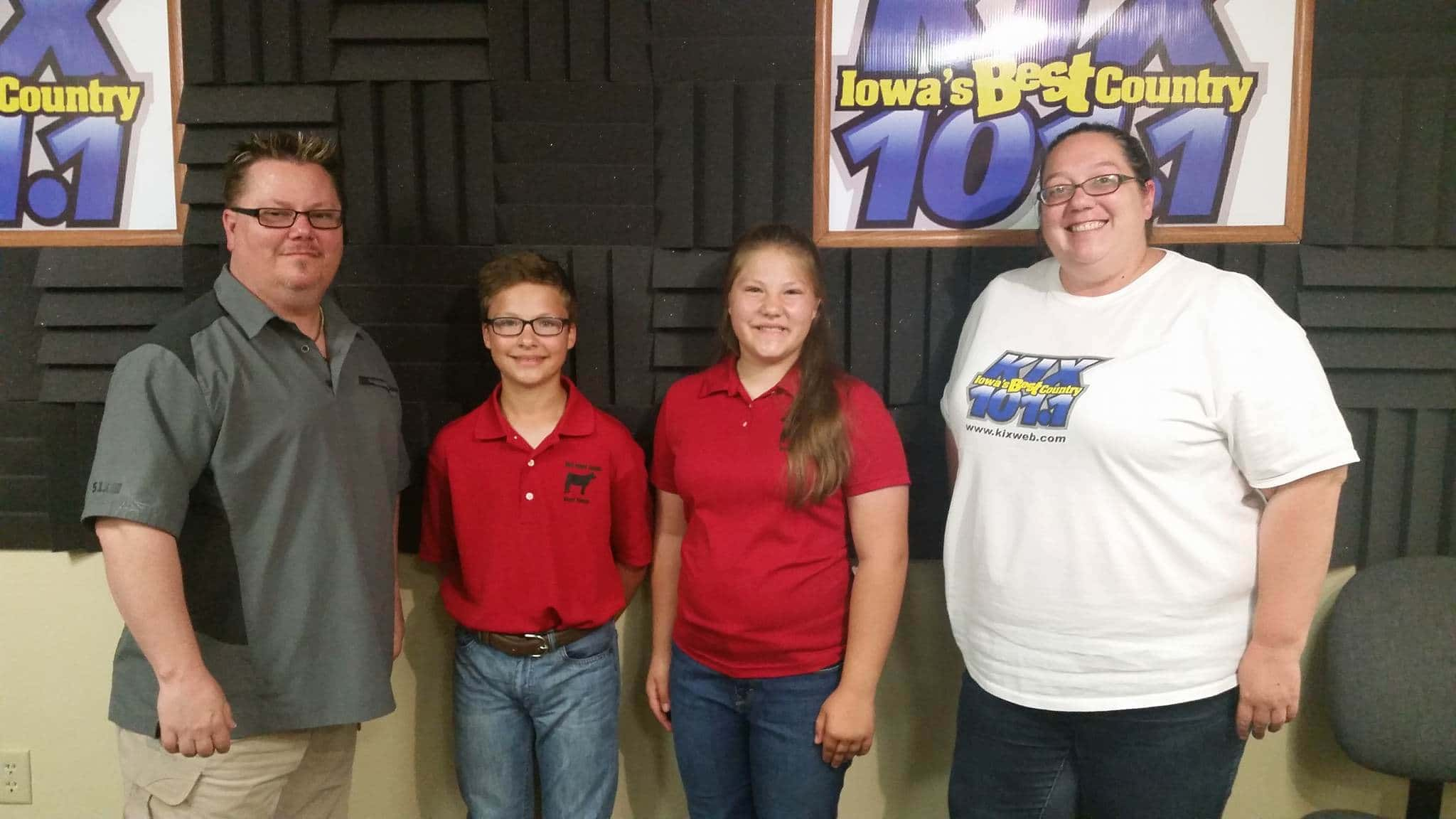 Good Morning Kix Country!
I am super happy to tell you about these wonderful kids and what they are helping to do! This morning we talked with Francis and Wyatt Jackson, two members of the Mid-Iowa Youth Beef Team. They recently saw a video on Facebook that showed 11 year old Alec Gotto showing cattle in his power wheelchair. With the standard power wheelchair, Alec struggles with the bedding they put down in the cattle ring. He also has a real passion for cattle work and will need a wheelchair with tracks in order to be more mobile and to continue following his passion.
Francis and Wyatt immediately recognized an opportunity to help and have teamed up with Tracks for Alec to help raise money toward the big $25,000 goal to get Alec a new chair. They plan to get some of that done this Sunday at the Tama County Cattle show at the Fairgrounds. Between the breeding beef and the market sections of the cattle show the Mid-Iowa Youth Beef Team with be "passing the boot" for donations as well as auctioning off two coolers full of tailgating supplies.
If you are not able to attend, They have also set up an account with Citizens Savings Bank in Gilman, Le Grand and Marshalltown. You can go to any of these locations and make a donation to the Mid-Iowa Youth Beef Team Alec Gotto fundraiser. You can also donate through Paypal at www.PayPal.me/tracksforalec.
Alec Gotto from Dyersville, Iowa has Transverse Myelies. Most commonly brought on by bacteria or an infection, that is not the case for Alec. His condition is unexplained and he has been dealing with it since the age of 8 months. He loves showing cattle and any help he can get would help him stay involved in what he loves.
Let's help out our thoughtful Central Iowa Kids and help Alec at the same time.
Have a great day!