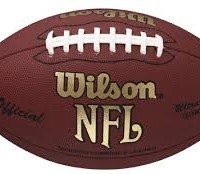 The Arizona Cardinals are 2-3 after taking advantage of various miscues by the San Francisco 49ers.
The Cardinals scored 17 points off three Niners turnovers to post a 33-21 triumph against San Francisco. Those three scoring drives totaled just 41 yards but were enough to send the 49ers to their fourth loss in five games.
Arizona quarterback Drew Stanton struggled while starting in place of Carson Palmer, who remains in the concussion protocol. Stanton misfired on 17 of his 28 passes but managed to hit Larry Fitzgerald for a pair of touchdowns. Fitzgerald had six catches for 81 yards.
David Johnson ran for 157 yards and a pair of Cardinals touchdowns on 27 carries to highlight either team's offense. Arizona also took advantage of a fumbled kickoff return by Chris Davis, leading to Johnson's four-yard TD that put the Cardinals ahead to stay.
Niners QB Blaine Gabbert threw a touchdown pass and ran for another but was picked off twice. Gabbert also was sacked in the end zone for a safety.