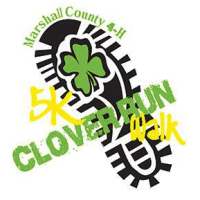 Good Morning Kix Country!
This morning we had a Caleb Carver and a young lady name Gabrielle come into the studio to tell us about the 3rd Annual Clover Run happening this Saturday morning at the Central Iowa Fairgrounds in Marshalltown. They were full of great information about the event including the silent auction and just super nice all the way around. The weather is supposed to be great this Saturday. If you want more information about this event, you can get the scoop on either their webpage or on Facebook.
The proceeds all go to support the kids in 4-H learn and grow. Sounds like a good reason to me.
Have a great day!