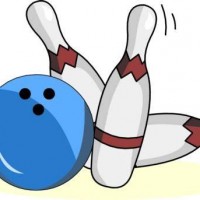 Good Morning Kix Country!
I had an exciting morning. It is always fun when I get to leave the studio and run around town. Today I was at HyVee in Marshalltown collecting donations for Heart of Iowa Big Brothers Big Sisters. This weekend is the second round of bowling in their Bowl for Kids Sake campaign. We participated last year and are happy to be lending our support again this year. Our team is bowling this Saturday night at 7pm at the Totem Bowl in Marshalltown. I want to thank everyone who stopped by this morning and gave a donation. That money will be put to good use.
If you were not able to make it by this morning, but would like to make a donation, stop by 123 W. Main St. in Marshalltown and talk to our receptionist Ruth. She will take your donation and give you a little something in return as our thank you to you.
Thanks again for your help in supporting Hear of Iowa Big Brothers Big Sisters!
Have a great day!