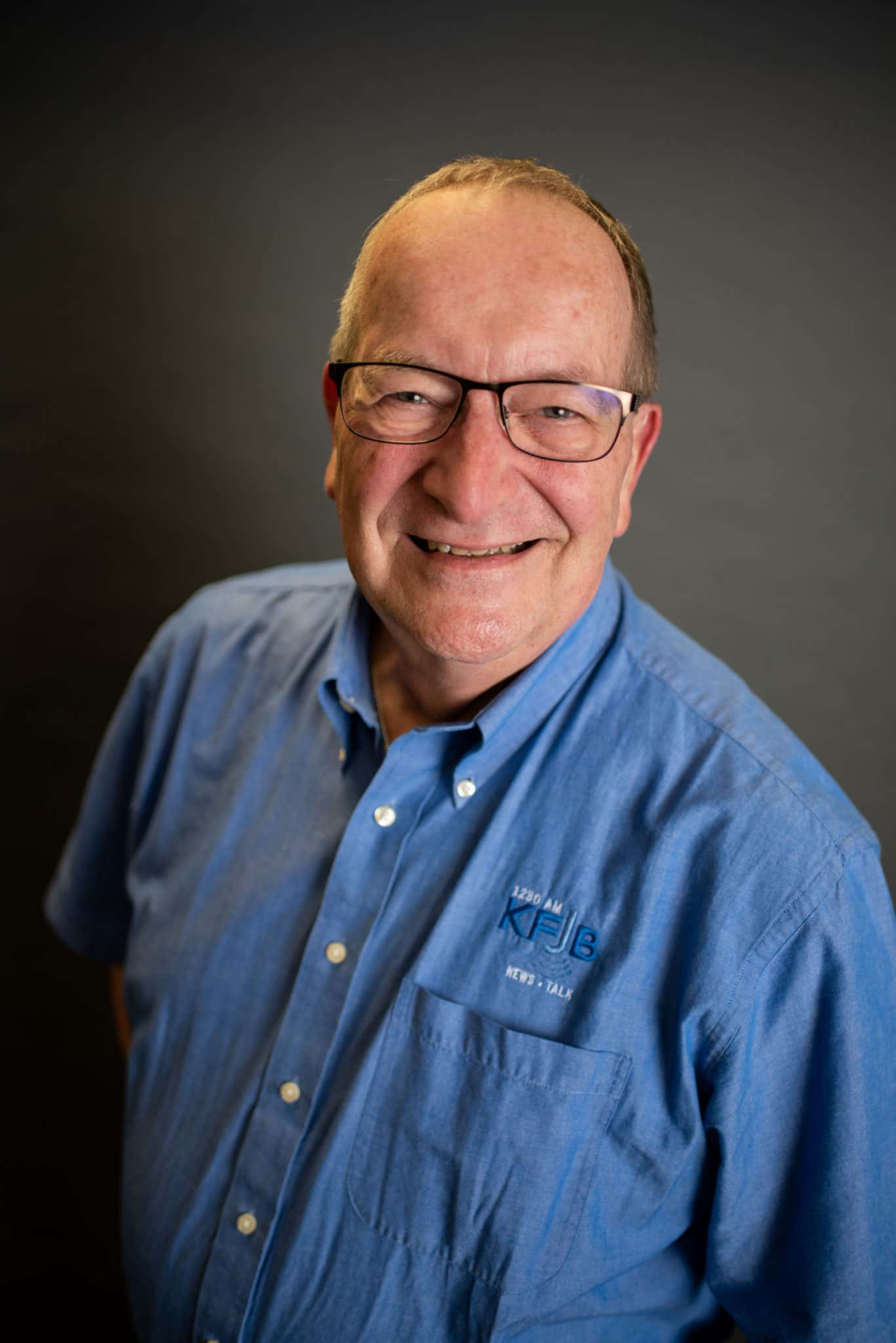 Ken Huge joined News Talk 1230 KFJB/Iowa's Best Country KIX 101.1 in June of 2018 as a fill-in news anchor. He became News Director in November of 2018.
Ken worked in TV newsrooms for 16 years, including 14 as weeknight sports anchor at KFSM-TV in Fort Smith, AR. He and his family moved to Marshalltown to be closer to their families in 1994. He began a 21 year career in the shopping mall industry at Marshalltown Mall before returning to his broadcast roots.
A native of St. Louis, MO., Ken is a graduate of the University of Northern Iowa, as is his wife of 42 years, Linda. They have collaborated on two daughters, which in turn have blessed them with three grandchildren. He is also a lifelong St. Louis Cardinals fan.
Name: Ken Huge
Born: St. Louis, MO
Age: Still not old enough to know better (ok, 65)
Sister: One, Linda, who lives in Perham, MN with hubby Gary.
Pets: Lilly the doxie
Started at KFJB/KIX 101.1: June, 2018
One thing I could not live without: The Air That I Breath (apologies to the Hollies)
Worst job ever: My first job as a gas jockey at a filling station.
Favorite TV Show: MASH
If you weren't in radio, what would you be? Retired
Favorite Vacation Spot: Ogunquit, Maine…or wherever my girls/families are.
Guilty Pleasure: Comedians before the world of political correctness (i.e. Dangerfield/Carlin/Monty Python).
Name one bad habit: Biting my fingernails
Biggest Pet Peeve: Drivers who run out of turning signal fluid…
What was one of your most memorable radio moments: The day of the Marshalltown tornado.
Favorite food: Pizza
What movie do you have to watch if you see it on TV: Tie – In Harm's Way and Blazing Saddles
Coke or Pepsi: Yes
Favorite song: You're kidding, right? ONE favorite song? Inconceivable!
If you could meet one person, who would it be: Jesus Christ
Celebrity Crushes: At my age? really?
Favorite Month Of The Year: July–celebrate two birthdays and one anniversary
Is the glass half full or half empty: Half full
Dream car: Any car that is paid for
The world would not be the same without what? My faith & my family