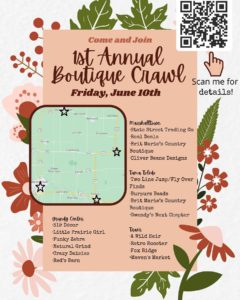 This looks like so much fun!! Doris talked with Britt about the event. You heard a bit about it on the air. Hear the whole conversation unedited!
Here is the link!  to the event too!
So many stores that you will be able to shop- Marshalltown, Grundy Center, Traer and  Tama Toledo! The best part you don't have to drive, save that gas money for some fun!! Lunch is included and there are other goodies also!!