The City of Marshalltown is one step closer to a special election for the vacant Ward 2 position on the City Council. Last night the City Council approved a resolution to ask the County Auditor to set a date for that election. One date that has been discussed for the election is February 27th. If that does indeed be designated as the date for the special election, the Council hopes to have the new councilor in place after a March 5th budget hearing.
Also last night, the proposed ordinance for licensing massage therapy businesses in the City remained "on the table". The ordinance was tabled two weeks ago in the wake of opposition from those Licenses Massage Therapists already doing business in Marshalltown. When the ordinance was brought up, there were no motions to place the issue back in discussion. City Councilor Bill Martin was the only member of the Council to make a comment, saying afterwards there seems to be a real split on the Council.
There were a group of massage therapists ready to discuss their side of the issue, but when the issue was left on the table, no further discussion took place.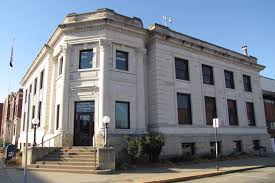 .