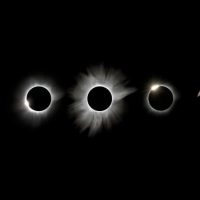 Good Morning Kix Country!
This morning has been very exciting! Jonathan and I had a visit from Brandon Marshall, Graduate Student in the Department of Physics and Astronomy at Iowa State University. Brandon was nice enough to stop by and talk to us about the upcoming Solar Eclipse on August 21st and how to view this important event safely. Below is the interview with Brandon. Enjoy the eclipse safely!
Here is the Interview!