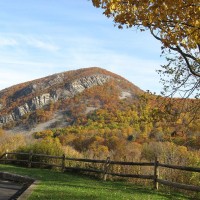 Good Morning Kix Country!
I have talked about it on the air and it is a weekly post on my Facebook page, but I thought I would explain the Peak of the Week for those who haven't heard of it.
I have never liked the term hump day. Aside from it's connotations, the very sound of the word is off putting. Some people hate the word moist, well I don't like the word hump. I had to come up with an alternative. The idea came to me after a really tough workout at the Marshalltown YMCA YWCA when my trainer had me pedaling my legs like on a bicycle. Halfway through the time he said I was on the downhill side and to keep going. That got me thinking about the Wednesday concept and how it was the Peak of the Week. The rest as they say is history. I hope you enjoy the lovely pictures of beautiful mountains and I hope they help you remember that the week has to end sometime.
Have a great day! We are on the downhill side!