Rollie Ackerman has been named the next athletic/activities director at Marshalltown High School. Ackerman has served as athletic director at Grundy Center for the past 13 years and also taught and coached throughout his 21 years at the school.
Ackerman said he is excited to get started at MHS.
Ackerman holds a bachelor's degree from Northwestern College in Orange City, Iowa and a master's in educational administration from the University of Iowa.
Ackerman begins his duties at MHS on July 1, taking over from Craig Huegel who has taken a position at a different district. Ackerman's appointment is on the agenda for board approval during the June 6 school board meeting.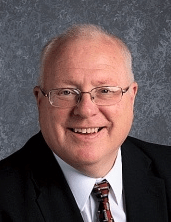 Photo courtesy of the Marshalltown School District