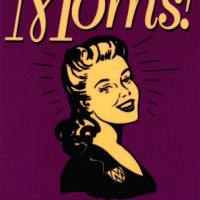 Good Morning Kix Country!
Another busy Friday morning has come and gone, but that doesn't mean that the fun has to end. Tomorrow is going to be a great day as well! You will have the day to pick up something special for Mom. Don't forget, lot's of places are closed on Sunday. There are also some other interesting opportunities to check out in Marshalltown.
First there are the wonderful people from the Mid-Iowa Youth Beef Team and the Iowa Cattleman who are going to be selling burgers and sirloins at Fareway in Marshalltown from 10am to noon tomorrow. I had to share this because they are raising money to help out Kansas ranchers who were hit hard by the biggest wildfire in the state in the last 100 years. It has burned more than 400,000 acres of mostly grazing land in Central and Southern Kansas. Go by and pick up a tasty burger or steak for a great cause! To put it in perspective, this is a screenshot from a local Kansas news station showing the footprint of the fire.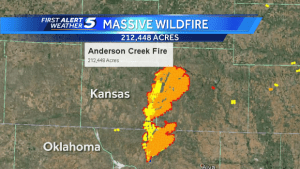 Later in the day you have the opportunity to go help break in a new feature at a local brewery. Iowa River Brewing Company is having an event to break in their new outdoor seating area. We talked to the owner Roger this morning and he is excited about the new structure there and the opportunity to hold more/bigger events at the Iowa River Brewing Company. You can get details on the party here!
Have a great day!
Happy Mother's Day!