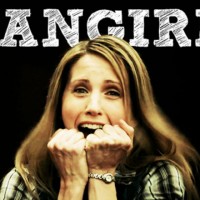 Good Morning Kix Country!
I know it is Garth Brooks Day and we talked a lot about how excited we are for this weekend, and we are excited. We will be talking about our experiences at the concert on Monday morning on The Morning Kix Start. We would also like to hear about your experience. Call us Monday morning or you can email us studio@kixweb.com or you can let us know on Facebook at Iowa's Best Country Kix 101.1.   There are a few other things that I wanted to mention that are pretty darn cool too.
First, Brantley Gilbert is at US Cellular Center in Cedar Rapids tonight. That's going to be a great show. Send us your picks on Facebook if you are going.
Also Kacey Musgraves is playing in Des Moines tonight! If only I could be in two places at once, but I have already seen Kacey live and have yet to see Garth Brooks. Sorry Kacey. I love ya!
The last thing I just have to put out there after my fan girl moment at the end of the show this morning is how much I love this new Chris Stapleton song that we just added. It's called Parachute and it's so good it makes my heart hurt. You give it a listen and decide for yourself.
"Parachute"
Street lights along the highway
Throwing shadows in the dark
And the memories keep on turning
To the rhythm of a broken heart
[Chorus:]
You only need a roof when it's raining
You only need a fire when it's cold
You only need a drink when the whiskey
Is the only thing you have left to hold
Sun comes up and goes back down
And falling feels like flying till you hit the ground
Say the word and I'll be there for you
Baby, I will be your parachute
There's a song that I remember
I never learned to play
And a lifetime of forgotten words
I never got to say
[Chorus]
If you think you're going down
Just know I will be around
[Chorus]