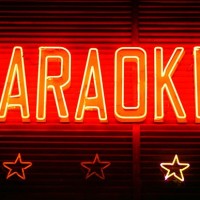 Good Morning Kix Country!
We had such a good time at out last Karaoke event that we are doing it again! Tomorrow night April 23rd we are giving you a chance to win tickets to see Garth Brooks at Wells Fargo Arena on May 1st. Just come down to Rumor's between 7 and 10pm and sing a Garth Brooks or Tricia Yearwood song and you will be entered into a drawing to win a pair of tickets to the Sold Out show! It is not a singing contest so don't worry about how well you sing. There will be food and drink specials to help you get in the mood to sing and one lucky crooner will be drawn at the end of the night to win the tickets!
I hope to see you tomorrow night at Rumor's 309 S. 12 Avenue in Marshalltown!